About CCRS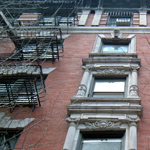 Backed by over 30 years of Property Management experience C.C.R.S. is based in Manhattan's Lower East Side and specializes in managing HDFC's and Co-Op's across the Five Boroughs of New York City.
CCRS works on the principles of hard work, integrity and accountability.
Our experience dealing with challenging and sometimes complex issues and our ability to find solutions to help overturn the condition sets us apart.
We work closely with our clients to identify their individual needs and goals.
It gives us great pride to know that we have improved the living conditions of the residents and helped to secure their investments.
Contact us today to set up a FREE consultation.
"Prior to working with CCRS in 2002, we had been having prolonged difficulties with several previous managers in matters pertaining to maintenance collection and overall poor physical condition of our building. Since CCRS' tenure as our property management company, maintenance collection has improved dramatically and long standing physical problems were all addressed and remedied promptly. In the last seven years the overall quality of life in our building has greatly improved" - Thomas Keith, Shareholder/Board member
"CCRS' knowledge of building management and their stick-to-tiveness has helped us overcome a corrupt prior management service as well as the bureaucratic red tape from the IRS to the city appointed architect who handled our building's renovations. Their attention to detail has uncovered several costly mistakes made by our accounting firm and their thorough research helped us to find a new one. They take the time to listen and are supportive of those in need and find resolutions to those problems." - Arthur Rivers, Shareholder/Board member